Global Game Jam, the biggest annual worldwide game development hackathon, is kicking off January 23 at four Philippine sites:
Ateneo de Manila University in Quezon City
De La Salle – College of Saint Benilde at Taft Avenue in Manila
Central Luzon State University in Nueva Ecija
STI College in Tarlac
Over the course of a weekend lasting from Friday Jan. 23 to Sunday Jan. 25, student, hobbyist and professional coders, artists, musicians and writers can meet up, socialize and get together in teams to create working video games in the span of just 48 hours. Last year, over 450 Filipinos participated at jam sites around the country and produced 88 games.
Founded in 2008 by game designers Susan Gold, Ian Schreiber and Gorm Lai as part of the International Game Developers Association education special interest group (SIG), the first annual GGJ was held from January 30-February 1, 2009 in 53 countries with earlier game jams like Ludum Dare, Indie Game Jam and Nordic Game Jam as inspirations.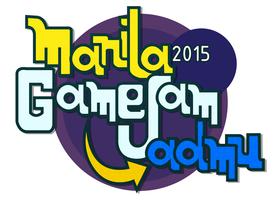 In the Philippines, the first major organized game jam was held back in February 2008 with the Pinoy Indie Games Competition. Since then, more local jams like the Manila Game Jam have been organized over the past 6 years mainly by IGDA Manila and Game Developers Association of the Philippines via various academic partners and ICT sponsors.
Slots are still open for this year's GGJ and for those who still wish to join, you can check the list of official sites for details. Sites full or none at your area? Groups that are interested in organizing additional jam sites in time for Jan. 23 can still head over to http://globalgamejam.org and click on the "Start a 2015 Jam Site" button at the home page to create a new one.
With game jams being breeding grounds for world-class talent, here's to another round of Pinoy digital creativity and innovation to start the new year!